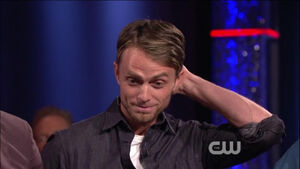 Wilson Bethel (born 24 February 1984) is an American actor. He is best known for his role as Wade on the CW series Hart of Dixie (with Mircea Monroe). He previously had roles on the CBS daytime soap The Young and the Restless and the HBO mini-series Generation Kill.
Appearances
Ad blocker interference detected!
Wikia is a free-to-use site that makes money from advertising. We have a modified experience for viewers using ad blockers

Wikia is not accessible if you've made further modifications. Remove the custom ad blocker rule(s) and the page will load as expected.