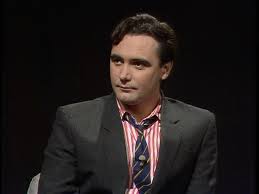 Anthony Declan James "Tony" Slattery (born 9 November 1959), is an English actor and comedian. He has appeared on British television regularly since the mid-1980s, most notably as a regular on the Channel 4 improvisation show Whose Line Is It Anyway? His serious and comedic film work has included roles in The Crying Game, Peter's Friends, and How to Get Ahead in Advertising.
Appearances
Ad blocker interference detected!
Wikia is a free-to-use site that makes money from advertising. We have a modified experience for viewers using ad blockers

Wikia is not accessible if you've made further modifications. Remove the custom ad blocker rule(s) and the page will load as expected.