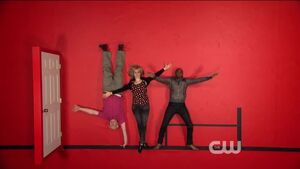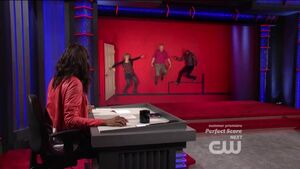 Sideways Scene is a game in which three performers act out a scene lying down on a special floor behind the normal set, with the action displayed via overhead camera on a screen. Different styles are introduced by the host as the game progresses.
Similar to "Film TV and Theater Styles", "Emotion Options", and "Change of Cast"
Appearances
US
Fast and Loose
Trust Us with Your Life
Notes
Due to his back problems, Ryan Stiles was unable to participate in this game.
Ad blocker interference detected!
Wikia is a free-to-use site that makes money from advertising. We have a modified experience for viewers using ad blockers

Wikia is not accessible if you've made further modifications. Remove the custom ad blocker rule(s) and the page will load as expected.