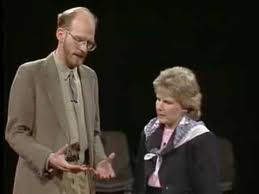 Ron West is a writer and producer, known for Whose Line Is It Anyway? (1998), Second City This Week (2011) and The Second City's 149 1/2 Edition (1994).
He graduated from Kent State University in 1982.
Appearances

He is seen briefly behind John Sessions and Paul Merton playing "Interview" in UK Episode 2-17.
Ad blocker interference detected!
Wikia is a free-to-use site that makes money from advertising. We have a modified experience for viewers using ad blockers

Wikia is not accessible if you've made further modifications. Remove the custom ad blocker rule(s) and the page will load as expected.