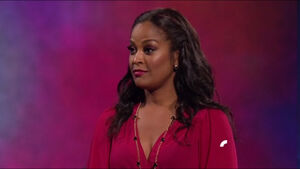 Laila Amaria Ali (born 30 December 1977) is a retired American professional boxer and television personality. She is the daughter of retired heavyweight boxing legend Muhammad Ali and his third wife, Veronica Porsche Ali. Laila is the eighth of her father's nine children, and his youngest daughter.
Appearances
Ad blocker interference detected!
Wikia is a free-to-use site that makes money from advertising. We have a modified experience for viewers using ad blockers

Wikia is not accessible if you've made further modifications. Remove the custom ad blocker rule(s) and the page will load as expected.