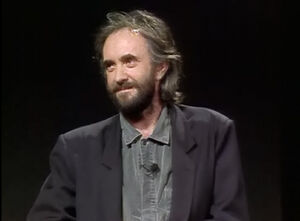 Jonathan Pryce, CBE (born 1 June 1947) is a Welsh stage and film actor and singer. He is known for his roles in Evita, Tomorrow Never Dies, Pirates of the Caribbean, Glengarry Glen Ross, and Game of Thrones. He has won two Tony Awards, the first in 1977 for his Broadway debut in Comedians, the second for his 1991 role as The Engineer in the musical Miss Saigon.
Appearances
Ad blocker interference detected!
Wikia is a free-to-use site that makes money from advertising. We have a modified experience for viewers using ad blockers

Wikia is not accessible if you've made further modifications. Remove the custom ad blocker rule(s) and the page will load as expected.