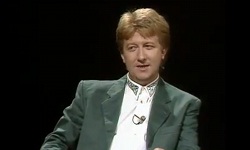 James Thomas "Jimmy" Mulville (born 5 January 1955) is an English comedian, comedy writer, producer and television presenter. He featured on the radio version, as well as the television pilot, of UK improvisation show, Whose Line is it Anyway?, alongside Stephen Fry.
Appearances
Radio
UK
Ad blocker interference detected!
Wikia is a free-to-use site that makes money from advertising. We have a modified experience for viewers using ad blockers

Wikia is not accessible if you've made further modifications. Remove the custom ad blocker rule(s) and the page will load as expected.