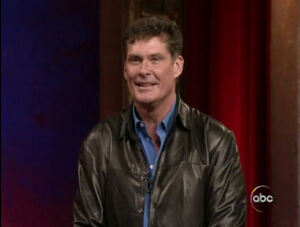 David Hasselhoff (born 17 July 1952) is an American actor and comedian. He is best known for his roles on the campy yet popular TV shows Knight Rider and Baywatch. He set a Guinness World Record as the most watched man on TV.
Appearances
US
Trust Us with Your Life
Ad blocker interference detected!
Wikia is a free-to-use site that makes money from advertising. We have a modified experience for viewers using ad blockers

Wikia is not accessible if you've made further modifications. Remove the custom ad blocker rule(s) and the page will load as expected.