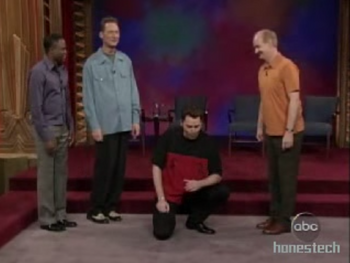 Change Letter is a game in which two or three performers act out a given scene, and must substitute every occurrence of a given letter in their dialogue with another given letter (e.g. every "B" must be changed to "F"). In the American version, all four performers would play.
Appearances
UK
US
Ad blocker interference detected!
Wikia is a free-to-use site that makes money from advertising. We have a modified experience for viewers using ad blockers

Wikia is not accessible if you've made further modifications. Remove the custom ad blocker rule(s) and the page will load as expected.